Write Review of jDownloads on Joomla Extensions Directory
It helps us if users write a review on the Joomla Extensions Directory (JED). How to do this is not always obvious to everyone!
The JED is located at https://extensions.joomla.org/
The first step is to Log in or Register. The relevant 'buttons' are at the top right of the screen.'
OR (2)
After logging in go to your Profile and select the Tickets Tab (not Reviews as that just shows your reviews!)
Then in the Filter Box type in jDownloads as illustrated opposite.

As you type in various 'links' will appear and when you get to the final s character the principle jDownloads item will appear.

Clicking on it will take you to the principle jD entry.
So skip to main entry

OR (3)
use Browse Extensions - select Top Rated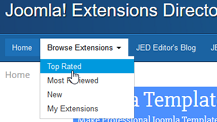 Then in the Search bar type jDownloads in full.

As you type various links will appear below the search bar.
The link to the principle jDowloads will appear as you type the final 's'.
So click on that link


This will show the 'Browse' entry for jDownloads as the image on the right.



If you move the mouse over the image it will be shaded in blue together with a 'link' symbol as shown below - so click on the 'blued' image.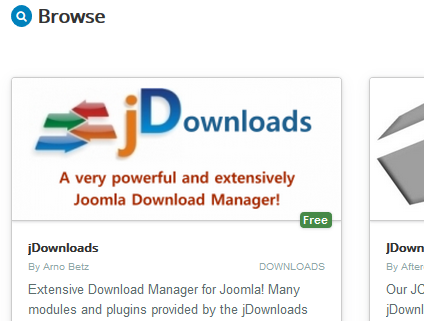 Main jDownloads Entry

This takes us to the main jDownloads entry in the JED.

Scroll down until you see the write a review button.

This brings up the actual review form where you can give short comments and use slider bars for ratings, which we hope are as high as possible!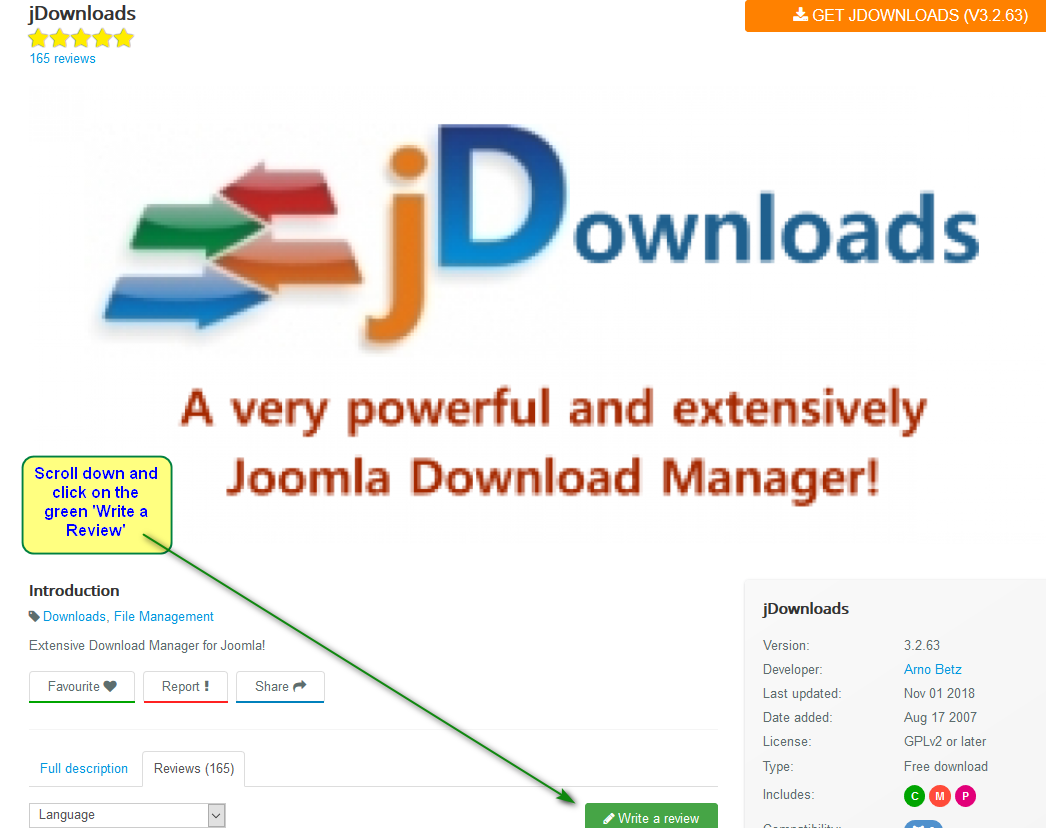 ColinM July 2017 updated February 2019